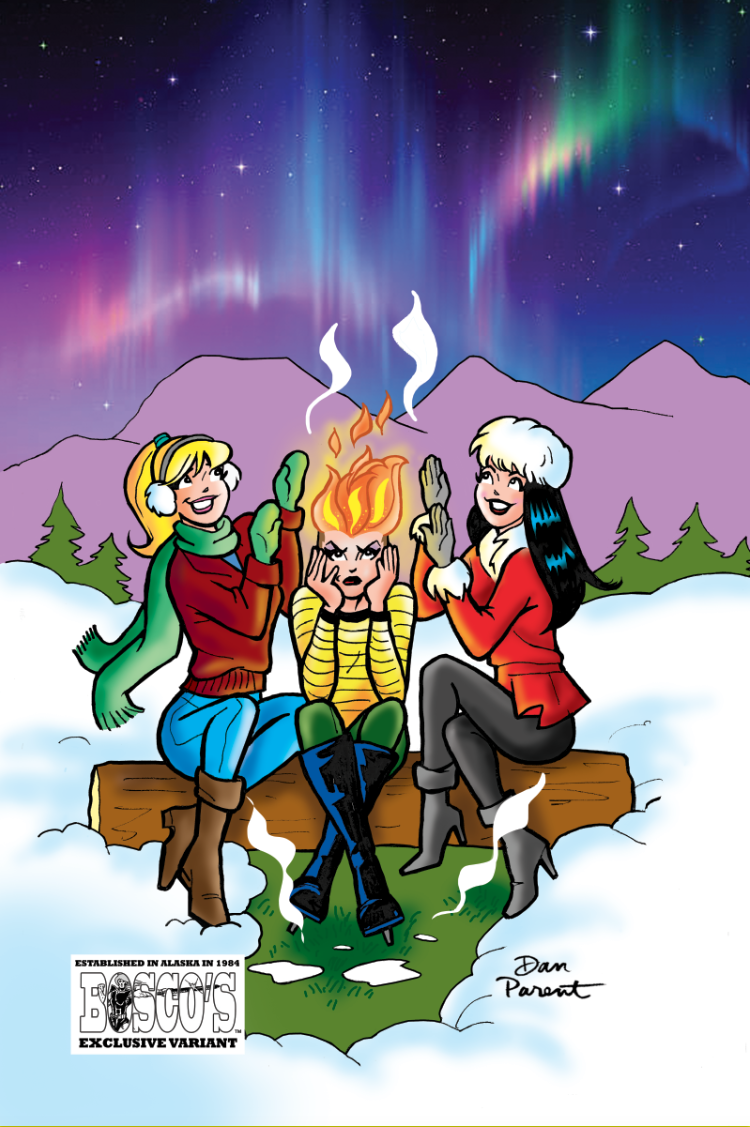 Get this Limited Edition BOSCO'S Archie Variant Comic!
---
What do you get when you combine Archie Comics, BOSCO'S, Alaska and famous Archie artist Dan Parent? Why, an exclusive Betty & Veronica comic cover you can only get at BOSCO'S! The upcoming Betty & Veronica Friends Forever Game On #1 will feature an all-new story starring Amber Nightstone. Recently created by Dan Parent, Amber is Sabrina Spellman's arch-nemesis. This BOSCO'S exclusive cover will be released at the Spenard BOSCO'S on Saturday, May 13th. Only 250 were printed and we want you to have one! Normally $20 each, for a limited time it will be available to customers who come into the Spenard store for $5 for the first copy and $20 for additional copies. We are putting a limited number on sale through this website with Option1: $20 each if you pickup in the store or Option 2: $29 each if you want it mailed to you. All you need to order is below: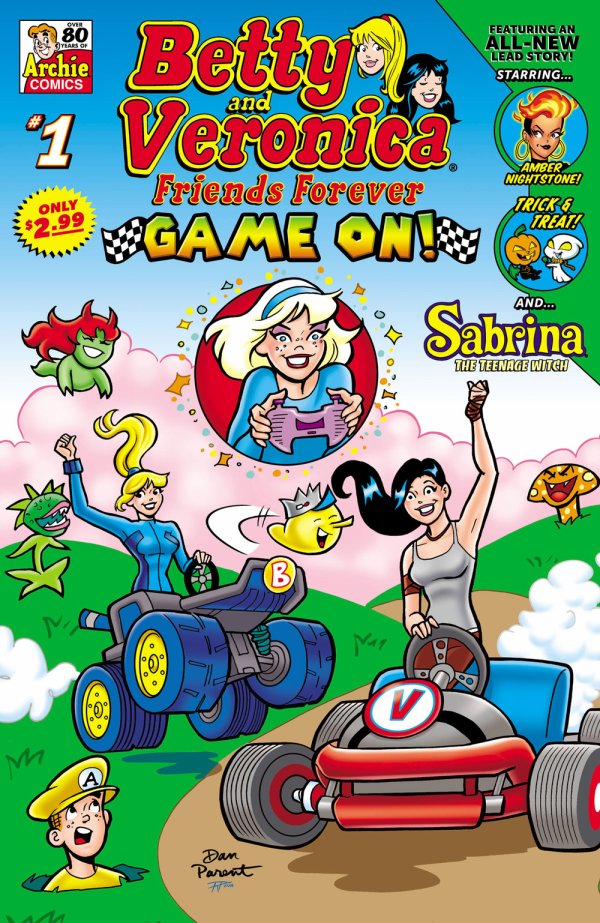 I have a great idea! How about you get for you and all of your friends some BOSCO'S Gift Certificates!
The gift certificates are available in any amount you want so long as it is a multiple of $10. Pay with Paypal or your debit card or credit card. Please put in 'Special Instructions' if you want us to mail the certificate or put it on account at the store. Please include your phone number, too. Thanks!
Scroll down a bit for links to new comics and other stuff that just came in.
If you are mostly a new comic reader, we can set up a 'pull box' for you where we set aside your comics the day they are released. We'll keep an eye on your list for you. email orders@boscos.com
Browse some of the new stuff we'll be getting and give is a call. 274-4112
New Releases
Catalog of future cool stuff
BOSCO'S World Headquarters
2301 Spenard Road
Anchorage, Alaska 99503
(907) 274-4112
Monday - Saturday, Noon to 8:00 PM
Sunday, Noon to 6:00 PM
We're open in Spenard every day except New Year's, Easter, Memorial Day, Labor Day, Thanksgiving, and Christmas. We may close on July 4 unless it's on Saturday or new comic book day. Click here for all of our contact info.
BOSCO'S Dimond Center
800 East Dimond Blvd.
Anchorage, Alaska 99515
(907) 349-3963
Monday - Saturday, 10:00 AM to 9:00 PM
Sunday, Noon to 6:00 PM The store is closed Easter, Thanksgiving and Christmas. The hours are 10am to 6pm on Memorial Day, Labor Day, Christmas eve and New Year's eve and New Year's day.
Call 349-3963. Click here for all of our contact info.
Call (907) 274-4112 or email BOSCO'S at info@boscos.com
And we will gladly help you!
Or if you prefer to shop online check out our online shops below.
---